Kazan
View price - Kazan
Dear Customers!
Our branch in Kazan moved to a new address: Republic of Tatarstan Vysokogorsky district, village High Mountain, Meadow 9. (former Tatmetall steel and metal warehouse)
Welcome to Metallotorg!

We are one of the largest networks for the sale of ferrous metal rolled-stock in Russia.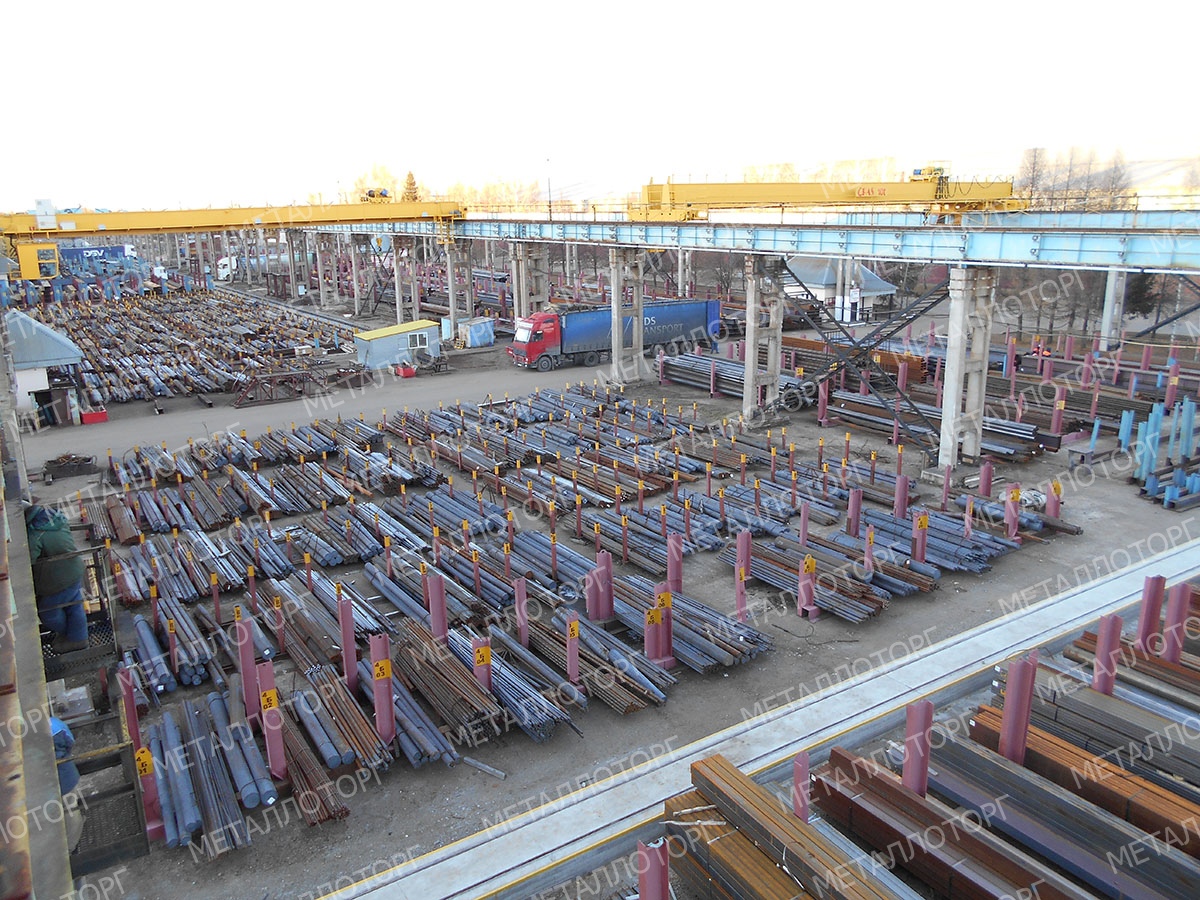 The Kazan branch of AO Metallotorg began its work in 2009 on the territory of the leased warehouse in the village of Kindery, Vysokogorsky District.
For a short period of time, the branch rightfully took a leading position in the market of ferrous metal rolled-stock in Kazan. With the growth in sales, it was decided to open its own warehouse in the city.
We are always happy to offer you a wide range of metal products:
1) rebars smooth A1 steel grade 8 mm-18 mm;
Kazan corrugated rebars - A500S steel grade from 10 mm to 36 mm according to GOST R 52544-2006 and st 35GS;
At800 12, 14 mm, length 6.7m can also be bought in Kazan ; 7.6 m; 11.7 m - according to GOST 10884;
Kazan beam according to the STO ASChM 20-93, GOST 26020-83, GOST 19425 12B1 - 70Sh2, including the beam st09G2S
3) round bars according to GOST 2590:
St3 (GOST 535-05) up to 120 mm;
St30HGSA according to GOST 4543 up to 150 mm;
st09G2S according to the standard 19281 with a diameter of 12 mm - 280 mm;
round bars st12khn3a, st20khn3a, st 40XH, st 40XH2MA according to GOST 4543 - with a diameter of 16-290 mm;
st20kh, st 40kh on 4543 to 280 mm;
round bar st20 from 14 mm to 350 mm according to GOST 2590 and TU 14-1-2118,
St35 12 - 210 mm, St 45 14mm - 340mm;
4) Kazan sheet steel ::
- Kazan hot-rolled sheet according to GOST 19903 - St 3 according to the standards 14637 and 16523, 1.5 mm thick - 130 mm; St20 (GOST 1577): 4 mm - 120 mm; St09G2S 2.0-80 mm, according to GOST 1577 st35 (4.0-100mm), sheet St40X (25-120 mm), sheet St45 (3-120mm);
- cold-rolled sheet according to standard 19904 according to St08ps 0.5 - 3.0 mm thick according to GOST 16523-97,
- galvanized rolled stock in Kazan (0.55 - 2.00 mm),
- expanded sheet 406, 408, 506, 508,
- a sheet corrugated lentil and a rhombus of 3 - 6 mm in accordance with GOST 8568,
5) strip steel 20 * 4 - 100 * 10 according to GOST 103-2006, as well as galvanized strip,
6) Kazan wire BP-1 according to the standard 6727,
thermally and low-carbon treated carbon wire 1.2 - 6 mm thick rod according to standard 3282,
7) Kazan pipe ::
- бесшовная по ГОСТ 8732 по наружному диаметру 57 мм — 219 мм,
- seamless according to GOST 8732 in outer diameter 57 mm - 219 mm,
- water and gas steel pipe Kazan in accordance with GOST 3262 in internal diameter of 15 - 50 mm, incl. galvanized water and gas pipe;
- profile pipe Kazan square and rectangular pipe according to GOST 8639, GOST 30245 and TU 14-105-568-93 from 25 * 25 * 2.0 to 300 * 300 * 8, pipe profile st09G2S according to GOST 30245 and TU,
- electric-welded pipe according to GOST 10704 and 10705 with an outer diameter of 57 - 530 mm, incl. galvanized pipe according to GOST and TU;
8) Kazan angle bar according to standards 8509 and 8510 with dimensions of 25 * 24 * 4 - 200 * 200 * 14, angle bar according to st09G2S;
9)Kazan channel according to the standard 8240-89 and TUU 27.1-31632138-1381: with parallel flanges and with a slope of the inner edge of the flanges: 5U - 30P; shaped channel in accordance with GOST 8278: 80 * 60 * 4 - 200 * 100 * 6; channel 09G2S;
10) a hexagonal bar in accordance with GOST 2879 on steel 20, steel 35, st45, st40X with dimensions of 12 - 75 mm;
11) Kazan square bar according to GOST 2591 from 8 mm to 60 mm;
12) wire mesh in Kazan according to specifications with cells of 100 - 200 mm,
13) 6.5 mm wire rod
Rolled-stock Kazan comes from such well-known manufacturing plants and factories as: AO "Novolipetsk Metal Plant", AO" Severstal ", AO" Magnitogorsk Met. Plant", AO" Zapsib ", AO" Nizhnetagilsky Met.Plant", AO" Nizhneserginsky hardware-metal plant ", AO" Oskolsky Electrometallurgical Plant", AO" Ashinsky Metal Plant, AO Ural Steel, AO Zaporozhye Metallurgical Plant, AO UHK Korolev Pipe Plant and others.
Rolled-stock in Kazan purchase
Buy pipes in Kazan , shaped profile pipe buy Kazan, beam buy Kazan , buy channel Kazan , angle bar buy Kazan , buy a steel pipe in Kazan , rebars Kazan price per square meter, rebars 12 Kazan price per ton, to get a price list Kazan can be addressed to the staff of our organization . Rolled-stock in Kazan prices are listed on our website in the price rolled-stock Kazan . Corrugated sheet in Kazan can be ordered under the order from the managers of the company. It is possible to buy rolled-stock in Kazan both at retail (from a half of a sheet and a whole bar, as well as parts of a round bar), and wholesale, to buy metal rolled stock in Kazan by carriage norms. Specify details at sales managers.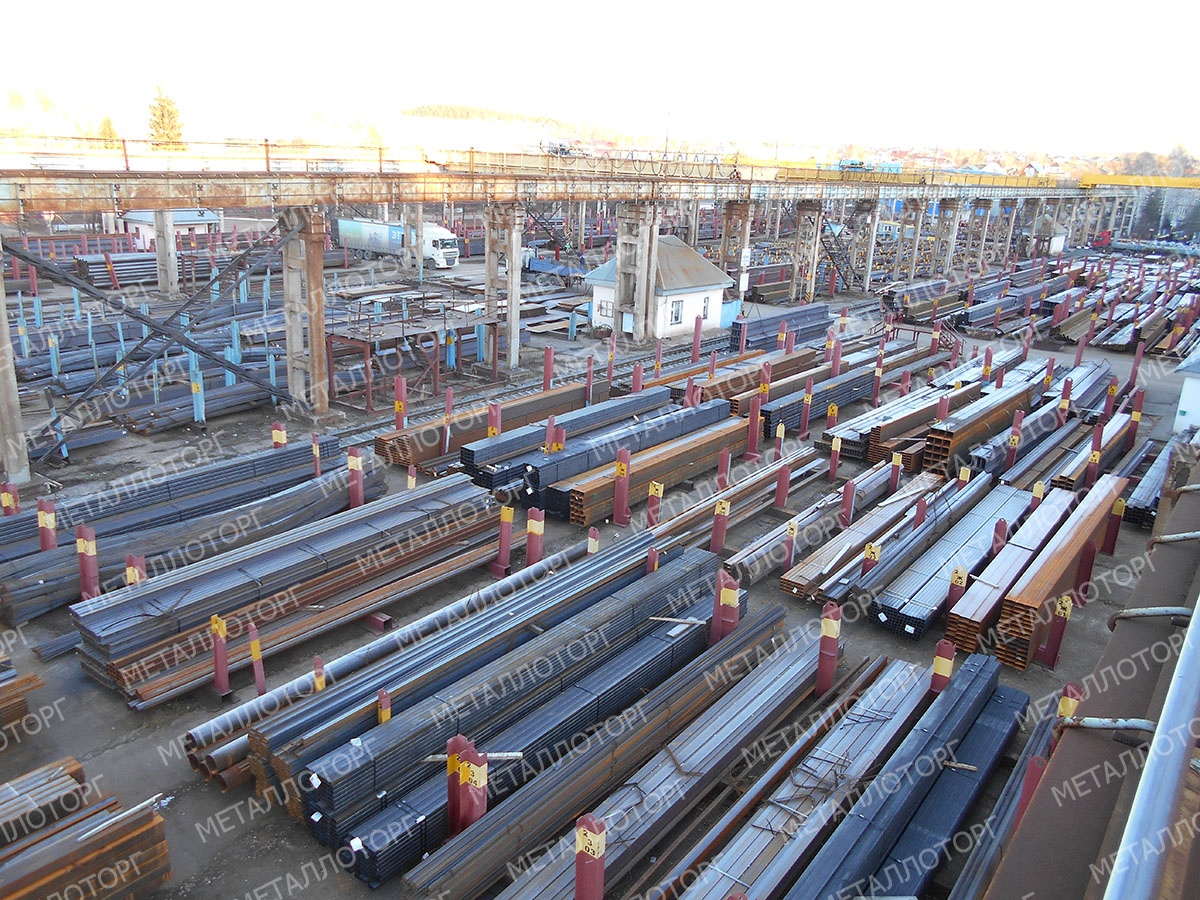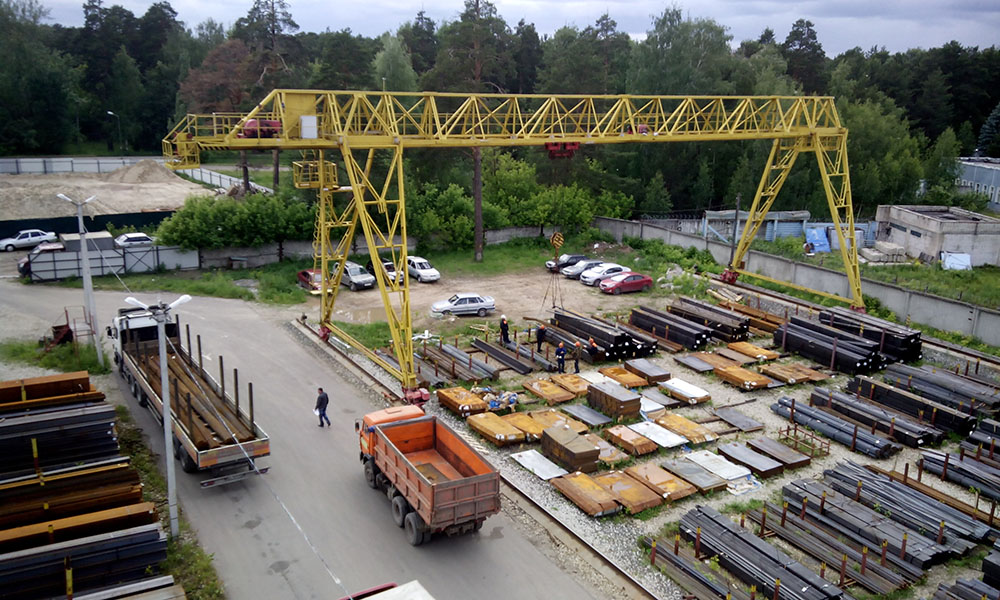 Why is it convenient to work with us?
- A large assortment. The entire range of the structural rolled stock is available in stock on the regular basis. You can always find the metal you need, and you do not have to make shipments from several warehouses.
- Quality. We guarantee high quality of all our products. All assortment of metal has a certificate of quality. The main suppliers of metal to our warehouses are Russian manufacturing plants. These are Severstal (Cherepovets), Evraz (Zapsib and Tagil), Mechel (Chelyabinsk) MMK (Magnitogorsk) and others.
-Location Our warehouse is located in the Soviet district of Kazan (pos. Derbyshki). It is convenient to drive up to the warehouse both from the city and from the bypass federal highway M7.
- Convenience shipment. Well-coordinated work of the staff of the warehouse guarantees the fastest shipment to the customer. For the convenience of customers, we offer metal cutting (oxyfuel cutting and band saw). There is also the possibility of cutting the sheet on the guillotine.
- rompt delivery. From the Kazan warehouse we carry out delivery in Kazan, in the republic and in the neighboring regions (Chuvashia, Mari El, Udmurtia, Samara region, etc.). Delivery of metal is made as soon as possible after the payment of the bill. For small volumes of metal purchases, we offer delivery to the cars of the Gazelle and Valdai brands.
In order to order metal, call our manager or send a request by e-mail.

Email:
2395386@metallotorg.ru