Cheboksary
View Price - Cheboksary
Metal warehouse AO "Metallotorg" in Cheboksary opened in 2011, is located at: Lapsarskiy passage, 27. You can get both from the M7 highway and from the city of Cheboksary along the Ishleyskoye highway, from which you can drive about 2km to Lapsar passage to our warehouse. The branch is located in the industrial zone of the Rural Construction Plant. Office and warehouse for convenient cooperation and efficient loading are located on the same territory.
Metal warehouse in Cheboksary offers the following range of services:
- wholesale and retail sale of metal,
- cutting to the size of the customer with gas (oxy-fuel metal cutting) and a cutting machine, cutting is in other warehouses,
- order picking and processing of multi-position metal-roll or with difficult cutting by a certain date, when the date of arrival is known,
- top free loading by the crane in open cars,
- delivery by road in the city, region and neighboring regions; and by rail - from the manufacturing plants to the warehouse in the city of Cheboksary or the railway line of the client;
- movement of any batch of metal under the order from other branches.
The formed assortment allows you to completely meet the needs of metal-consuming customers: individuals, entrepreneurs, construction and other organizations. At Cheboksary branch warehouse, we are pleased to offer the following metallurgical products:
1. Rebars:
- rebars according to GOST 5781 (hot-rolled reinforcing steel for strengthening of reinforced concrete structures) A1 steel grade (smooth), diameter 10 mm, rods 6m each,
- one of the most common types of corrugated rebars - A500C steel grade according to GOST R 52544-2006 and according to the STO ASChM 7-93, diameters: 8mm - 20mm, in rods 11.7m each;
2. High-quality steel long rolled stock (beam, channel, angle, hexagonal bar, square bar, strip), is widely used in the construction of buildings and structures:
- I-Beam the normal one (H-beam) on STO ASChM 20-93: 25B1-35B1; other beams: wide-flanged beam, column (structural) beam, S-type I-beam with a slope of the edges of the flanges and others - move from other warehouses under the order. Beams are used in the overlap of buildings, industrial and civil construction, in the car-building and automotive industries.
- GOST 8509-93 angle bar with various legs and metal thickness: 25 * 25 * 4-125 * 125 * 10;
- Channel with parallel edges of the flanges and the slope of the inner edge of the flanges according to GOST 8240: 6.5P - 30U;
- Hexagonal bar according to st35, according to GOST 2879-88: 22mm-41mm;
- Band GOST 103-76 : 20 * 4 - 50 * 5;
- Square bar GOST 2591-88 : 10mm - 16mm;
3. The company AO Metallotorg offers high-quality round bars only from those manufacturers that are trustworthy. Round long steel products is delivered in accordance with GOST 2590: St20, St3, St35, St40H, St45, with a diameter from 12mm to 250mm;
4. Flat rolled-stock :
- cold-rolled according to St08ps - GOST 19904, GOST 16523-976: 0.5 to 3.0 mm thick, cut in size 1250 * 2500,
- hot rolled according to st3, st09G2S - GOST 16523-89, GOST 19903-74, GOST 14637-89 - 1.5 mm thick - 40 mm;
- galvanized according to GOST 14918-80: thickness 0.55 - 2.0 mm;
- expanded steel sheet: 406, 408, 506, 508, 510;
- corrugated sheet with lentil corrugation according to GOST 8568: 3mm - 8mm;
5. Pipe rolling :
- pipes of square or rectangular section (profile) according to GOST 8639, GOST 8645, GOST 30245, TU-14-105-737-04: from 25 * 25 * 2.0 (6m) to 180 * 180 * 8.0 (12m), used in mechanical engineering, construction, for metal structures as a rigid frame, for billboards,
- water and gas pipes according to GOST 3262-75: 20 * 2.8 - 50 * 3.5 (measured by internal diameter), used in the installation of gas and water supply,
- electric welded pipes according to GOST 10704-91: 57 * 3.0 - 159 * 4.5 (measured by external diameter), used in the oil and gas industry, when laying pipelines;
6. Annealed wire GOST 3282 , thickness 1.2 mm, supplied in coils.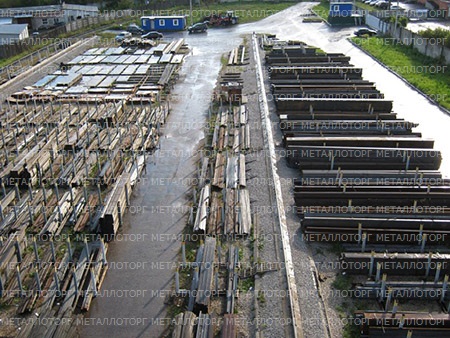 Certificates of the following major manufacturers are provided for each delivery of metal products:
- AO "Nizhny Tagil Metallurgical Plant",
- OAO Severstal, metallurgical plant,
- AO "West-Siberian Metallurgical Plant",
- ZAO "Omutninsky Metallurgical Plant",
- OAO "BMZ-managing company of holding" BMK ",
- ZAO "Moldavian Metallurgical Plant",
- OAO "Izhstal"
- OAO Metallurgical Plant named after A.K. Serov ",
- OAO Novolipetsk Metallurgical Plant,
- OAO Magnitogorsk Iron and Steel Works,
- AO "Ashinsky Metallurgical Plant",
- OAO "Pipe Plant",
- ZAO "Naberezhnye Chelny Pipe Plant" TEM-PO ",
- OOO "Togliatti Profile and Pipe Plant", etc.
The site has all the necessary information for the client - you can independently see the prices for one ton, the availability of metal at the moment in the warehouse, study the reference data on the metal and GOST. To purchase rolled-stock from a warehouse in Cheboksary, place an order for the metal, order delivery from the Cheboksary warehouse and other warehouses, agree on unique prices, find out the cost of any rolled-stock per unit and learn in detail how to get to the warehouse - from any of our managers.